21ic News Alps has developed the industry's smallest size, suitable for the automotive equipment and general electrical appliances, such as the opening and closing and position detection of the waterproof detection switch "SPVQ8 series" wire harness products, and has started since May 2013 Production.
This article refers to the address: http://
In order to achieve safety and comfort, in recent years, more and more electronic components have been installed on in-vehicle equipment and general household appliances. Since it is necessary to increase the number of components in a limited installation space, especially in the era of pursuing automobile fuel efficiency, higher and lighter weight requirements are imposed on all components mounted on automobiles such as detection switches.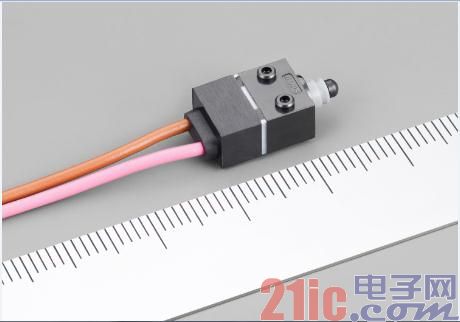 In addition, according to the design of the whole product, sometimes the detection switch needs to be disposed away from the main board for the installation space, and the wiring harness needs to be connected. In this case, even if the detection switch itself has a waterproof structure, since the wiring head is exposed, it is necessary to perform waterproof processing with a resin adhesive or the like after the connection.
This product adds a wire harness type to the existing industry's smallest size "SPVQ8 Series" by using the unique precision machining technology accumulated by Alps Company for many years. This detection switch not only meets the needs of small size and light weight, but also comes with a wire harness that has been waterproofed, which helps to reduce the waterproofing process when the customer assembles.
This product inherits the miniaturization advantages of the existing SPVQ8 series products and maintains the smallest size of the industry with 8.3mm x 5.3mm x 11.4 mm. In addition, the wire harness joint is also equipped with a dustproof and waterproof structure that meets the IP67*1 standard. In addition to vehicle-mounted equipment such as doors, belt buckles, shift levers, and two-wheel steering wheel operating units, it can also be widely used in general household appliances and industrial equipment used in kitchens, bathrooms, and the like. Moreover, the dustproof function is enhanced by adopting the two-sided sliding contact method in which the fixed contact is slid from both sides, and the high reliability of the detection can be ensured even in an environment where shock and vibration occur.
The harness is available in both forward and lateral directions. The length of the harness is 250 mm, with red and black as the basic color, and can also meet individual specified requirements.
* 1 IP67 is a type of IP (International Protection) specification that indicates protection against foreign solids and protection against water ingress. IP67 indicates that dust resistance and immersion in water at a specified pressure and time are not affected.
[Main Features]
●The industry's smallest size harness detection switch
・Achieves a small size of 8.3mm x 5.3mm x 11.4 mm
・The wiring harness is dustproof and waterproof. It complies with the IP67 standard.
・Two-side sliding contacts are used on the contact structure to achieve high reliability of detection
【The main purpose】
・Opening, closing, and position detection of in-vehicle equipment such as sliding doors, rear doors, trunks, and hoods
・Common testing of general household appliances and industrial equipment used in kitchens, bathrooms, etc.
【Sales Plan】
Mass production start period: May 2013
Sample price: 300円 (including consumption tax)
Monthly production: 300,000 pieces (planned in May 2013)
Development Department: Technology Headquarters Furukawa Plant (Osaki City, Miyagi Prefecture, Japan)
Production department: Wuxi Alps (Wuxi City, Jiangsu Province, People's Republic of China)
[Main specifications]

Qunsuo is a professional manufacturer of Barcode Scanner. We provide 1D Barcode Scanner and Qr Code Scanner , help customers from various industries. All of our barcode scanner support connecting with Android IOS via bluetooth. Furthermore, Our barcode scanner also support connecting with PC via 2.4G wireless module. Qunsuo provide portable scanner, Finger Barcode Scanner and Handheld Barcode Scanner. And our QS-S03 is equipped with Zebra scanner engine. If any interests, please feel free to send inquiry to us for more information.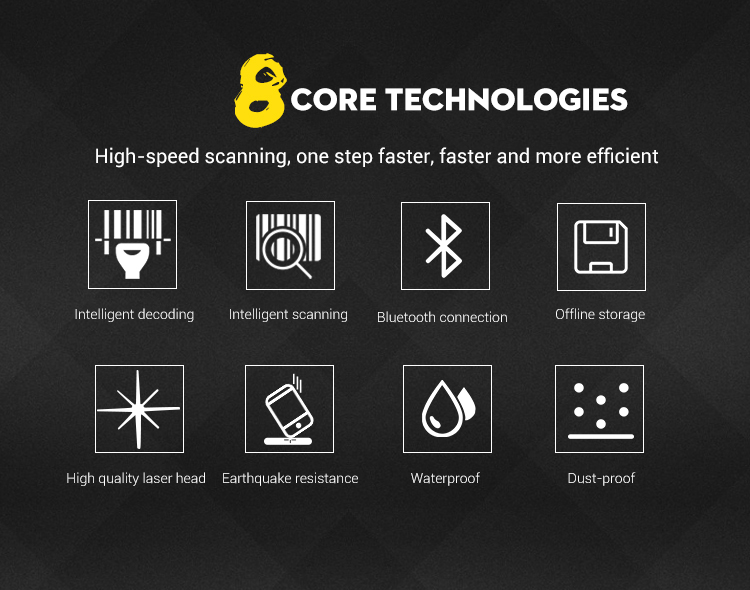 Barcode Scanner
2D Barcode Scanner,Free Barcode Scanner,Finger Barcode Scanner,Barcode Scanner Android
Shenzhen Qunsuo Technology Co., Ltd , https://www.qsprinter.com