On September 6th, Jingdong Group held a VR strategic conference at the Jingdong headquarters in Yizhuang, Beijing. At the same time, it held a launching ceremony for the VR/AR industry alliance with Jingdong as the core. At the meeting, Jingdong released the VR/AR development strategy and VR-related 3C product sales plan.
At the scene, Jingdong announced Jingdong Mall's sales plan in VR: Jingdong will cooperate with Storm Mirror and sell 15 million VR heads in the next three years, and jointly sell 18 million VR READY cards with Nvidia. At the same time, in order to promote the industry alliance, Jingdong Mall will have three measures: the first on-line Jingdong VR panorama channel vr.jd.com; the second is to establish a VR ecological community based on the original game+ and smart community of Jingdong: the third is to September 6th as Jingdong's first VR Super Category Day, launched a joint promotional campaign with VR-related 3C category resources, consumers interested in VR can purchase matching products and services at the click of a button.
After this, Jingdong CTO Zhang Chen officially announced Jingdong's VR strategy. The first is the establishment of a VR/AR industry alliance, with resources provided by JD.com, and together with partners to promote the development of the industry. Second, in terms of technology development, the development of modeling standards, providing technical support and modeling tools. The third is to create VR/AR e-commerce applications to bring consumers a new online shopping experience. The fourth is to create a unified open platform for VR/AR, including B2C content distribution platform and B2B content transaction platform.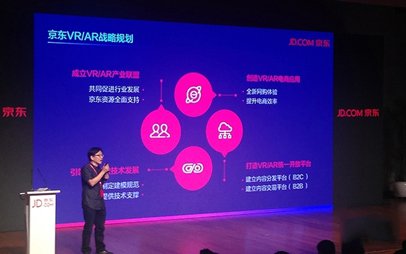 Jingdong announces VR strategy
For a medium to long-term strategic plan, Jingdong announced a timeline. With 2016 as the first year, Jingdong will launch VR shopping e-commerce, AR home improvement in the future, and later establish a distribution platform and AR storage applications.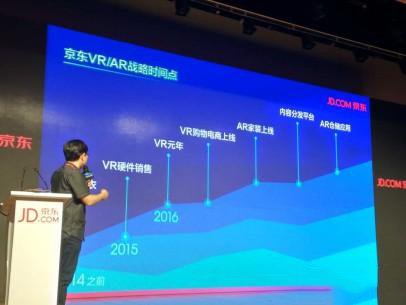 Strategic timeline
In order to illustrate more, Jingdong demonstrated a VR/AR shopping demo. In VR, consumers can wear VR headsets to purchase products in a virtual store, and can use accessory information and product attributes to see products in the virtual world. In terms of AR, consumers can use AR home furnishings to simulate the placement of furniture products in their homes, and future Jingdong distribution packages can display product information inside.
Afterwards, JD.com and a number of partners jointly held the opening ceremony of the industry alliance, including HTC, Nvidia, Intel, Lenovo, Microwhale, LeTV, Storm, Dodo, etc. VR industry-related executives witnessed the establishment of the alliance. . In the next roundtable meeting, Wang Congqing, president of HTC VIVE China, also released an egg for the consumer: In the near future, HTC VIVE will hold a $0 event to purchase HTC VIVE in Jingdong and wants to start VIVE. Little friends must not miss!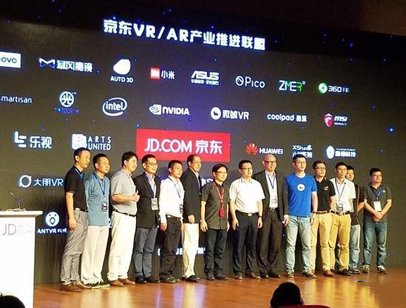 Industry alliance established
In addition, Kitty Fok, President of IDC China, released "IDC & Jingdong VR/AR Market Analysis Report". In the report, IDC and JD.com used a large amount of data for analysis and conducted a user portrait for potential users of VR: Male/Young Adult/Introduction The level of consumption/quality is moderately sensitive. In these users' perceptions, VR is currently lacking in content, hardware is not mature enough, and experience is relatively poor. The areas of interest to them are mainly in the entertainment, education, and medical industries. However, in the current VR content market, 55% of the content is concentrated in VR games, 45% of content is for film and television entertainment, and only 5% of content is for industry VR applications. At the same time, in the report, IDC and JD.com believe that the emergence of daydream will bring changes to the industry, and that mobile VR will usher in an explosion in the future.
A telephone cable is an incoming line of a telephone, connected to a telephone to make a call. It has two cores and four cores.Conductor material is divided into copper clad steel, copper clad aluminum and copper, copper conductor is the best.
The common specifications of the telephone cable have two core and four core, the cable diameter has 0.4 and 0.5 respectively, some areas have 0.8 and 1.0.
In addition to the two and four cores, there are four, six, eight, and ten cores.If the general family is the local telephone use mode, 2 cores is enough to use.If the telephone is used by a company or part of a group, it is recommended to use a 4-cell line in consideration of the need for telephone broadband, and a 6-cell line is recommended if a digital telephone is used.

Telephone Cable,Indoor Telephone Cable,Outdoor Telephone Cable,Telephone Wire
Shenzhen Kingwire Electronics Co., Ltd. , https://www.kingwires.com