Since the success of LeTV's Black 919 Marketing Festival last year, September has become a time of contention for the Internet brand TV marketing node, which includes micro whale television that has been regarded as a major competitor of music, following the micro whale 808 marketing festival. After the success, the micro whale 909 struck again and played a slogan of "combination of softness and hardness, and more value than free". One of its main products is the "Assassin" microwhale W50J. Send music as the hardware marketing program, then the micro whale W50J can live up to expectations? What strength does he have to inspire LeTV? Let us analyze some of the microwhales W50J.
1. Take care of yourself both inside and outside, do your best
The micro whale W50J uses an all-metal body. The thinnest part of the fuselage is only 9.1mm. It adopts a very narrow design. The frame material uses a 7000 series aluminum alloy material. This material has a very high strength, allowing the W50J to have a fiber. The thin and lightweight body also has a very strong stability. In addition to the external, the micro whale W50J is full of materials, true 4K screen, resolution up to 4K, and 64-bit chip, together with - dynamic compensation technology ---- "Sharpness", refused to smear, bring the ultimate smooth experience.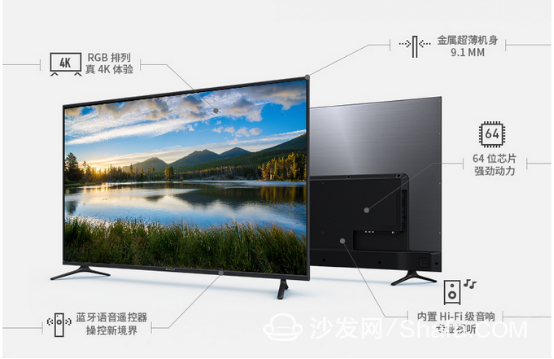 Little Whale W50J
2.WUI system, novel and smooth
The Micro Whale W50J is unique in its operating system. It uses its own WUI system. WUI uses a cascade of waterfalls and flips. The page classification is clear, including signal switching, TV settings, content classification, exciting recommendations, and application software. Clearly presented on the home page, while supporting Bluetooth voice remote control, making it easier to operate, whether it is for children or the elderly are more easy to use.
3. Wonderful content, constantly updated
For Internet TV, content is an important link. Microwhale TV has a very wide content source, including Tencent Video X Mango TV, which updates 1000+ movies each year, as well as popular variety shows, TV dramas, etc. Besides, micro-whale TV Relying on Chinese culture, its many content manufacturers, including TVB, Time Warner and other exclusive resources, have very strong strength in the content field.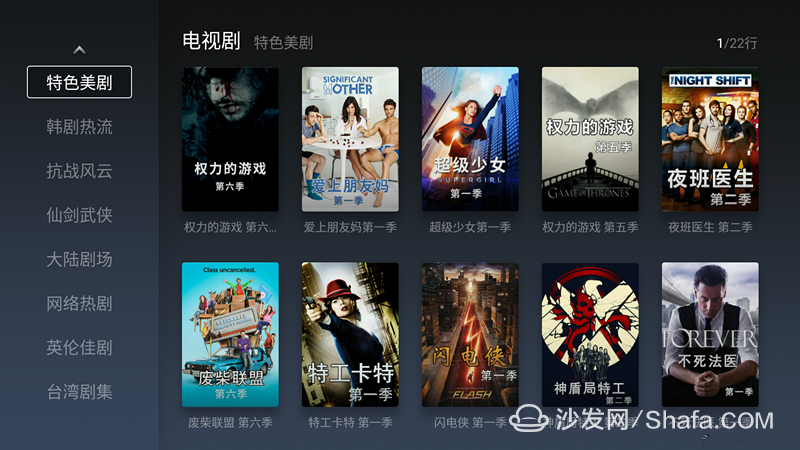 Little Whale W50J TV Series Channel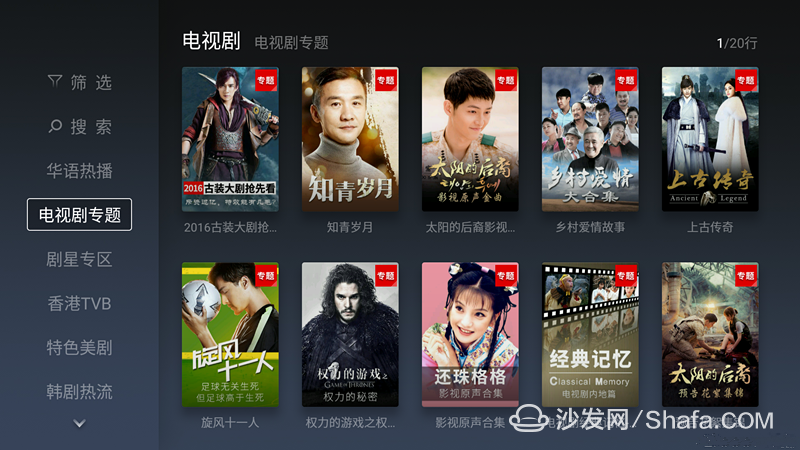 Little Whale W50J TV Series Channel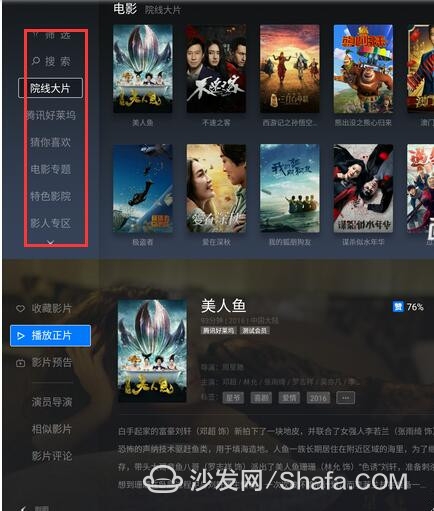 Little Whale W50J Movie Channel
4. Value for money
As the main "smaller than free" micro-whale TV, the value-for-money price ratio has become a big weapon for the micro-whale TV. During 909, the price of the micro-whale W50J was 2199 yuan. This price also includes 199 yuan. The content fee for the year, while LeTV's 50-inch price for the same period was close to 3,000 yuan, and the micro-whale TV really achieved a premium value on TV.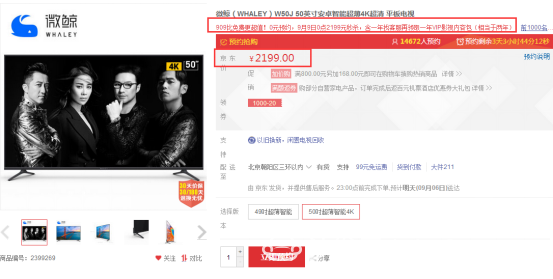 Micro whale W50J TV 909 brand day promotion
As a major weapon of the micro-whale TV challenge LeTV, the micro-whale W50J has a beautiful appearance, a smooth operation experience, and a huge amount of content resources. It feels like it can cause great damage to LeTV. This time LeTV will be whistled by the W50J. Seriously, we will wait and see.
Smart TV/box information can focus on smart TV information network sofa butler (http://), China's influential TV box and smart TV website, providing information, communication, TV boxes, smart TVs, smart TV software, etc. Answering questions.
Wireless Earphones,Wireless Headphones,Best Wireless Headphones,Best Bluetooth Earphones
TOPNOTCH INTERNATIONAL GROUP LIMITED , https://www.mic11.com