September 27 millet conference officially released the millet TV 3S 65-inch artificial intelligence TV, priced at 4999 yuan. In addition to the Samsung 4K screen, independent split audio and other fever hardware, Xiaomi also promoted the new smart TV system, and cooperated with Youku, iQIYI, and Tencent video giants, and the conference site and Leopard PK's gunpowder is very strong.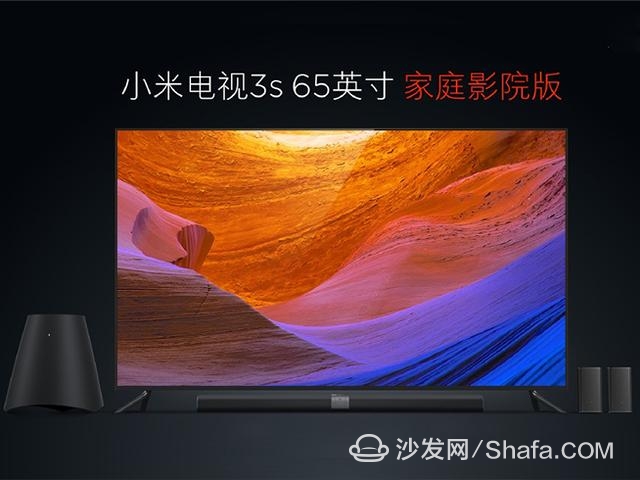 The thinnest part of the TV is only 9.9mm thick. It also continues the aluminum alloy frame + Champagne gold diamond pattern, while the backplane uses all the metal wire drawing technology. The screen panel uses the original Samsung 4K panel, uses a new generation of 64-bit flagship processors, and the fifth-generation image quality engine supports HDR.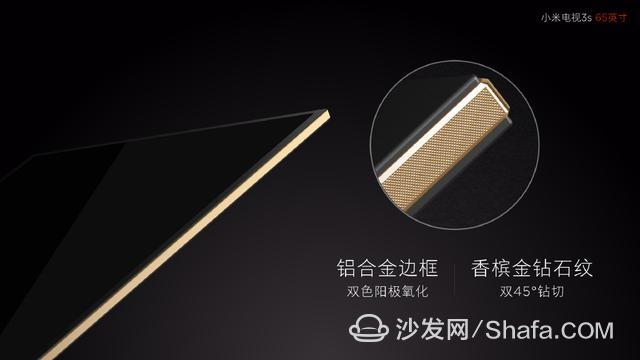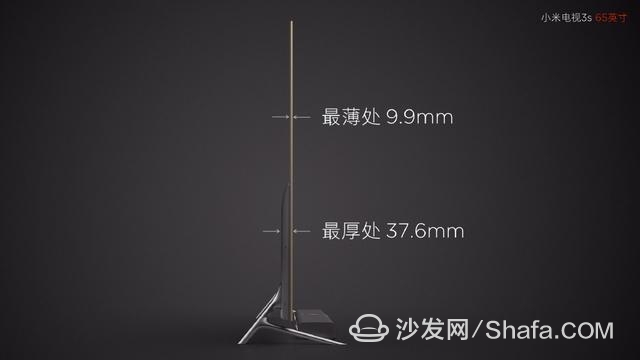 The millet TV 3S 65-inch stereo also uses a split-type design, independent audio support Dolby and DTS hardware-level decoding, built-in 4 custom speakers, high school and low frequency full coverage.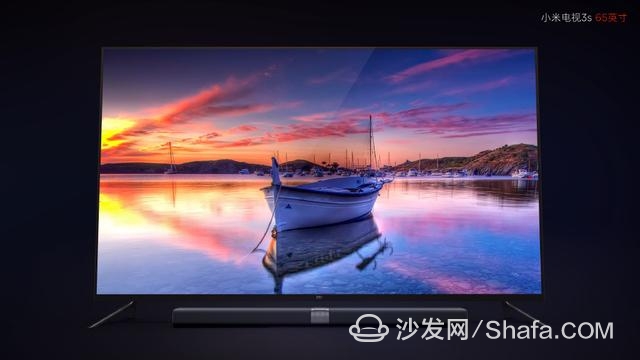 Where is Smart TV Smart? Xiaomi's answer is that the content is king. Xiaomi said that it has now joined the three giants of iQIYI, Youku, and Tencent, and has also pre-installed all copyright content of Tencent's video. Speaking of sports content that rivals LeTV is proud of, Xiaomi said that his sporting events are also very strong. This year's most watched international major sports events such as the Rio Olympic Games, the European Cup, and millet TV all have. At the same time, Xiaomi TV also cooperated with Lei Shi KTV to allow Xiaomi TV to synchronize the latest Karaoke music library. Lei Shi and Xiao Mi jointly released the Redstone KTV Wireless Mike for Xiaomi TV, priced at RMB 599.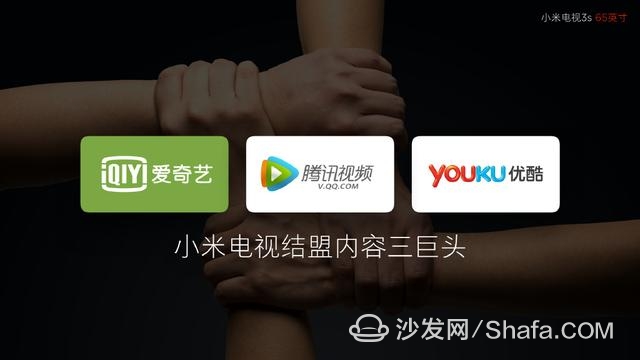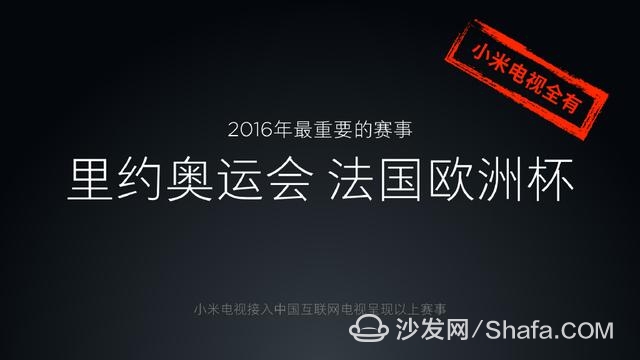 Smart TVs can also be smart. Now that there is too much TV content, how to find the right resources is also the most troublesome issue for users. With 440,000 films and more than 2 million reviews, the video content was classified. Xiaomi officially launched the "PatchWall puzzle wall", which is known as the first artificial television system. Deep learning is supported, and waterfall flow and magazine-style beautiful layout are used to help users better find the movies they like to watch.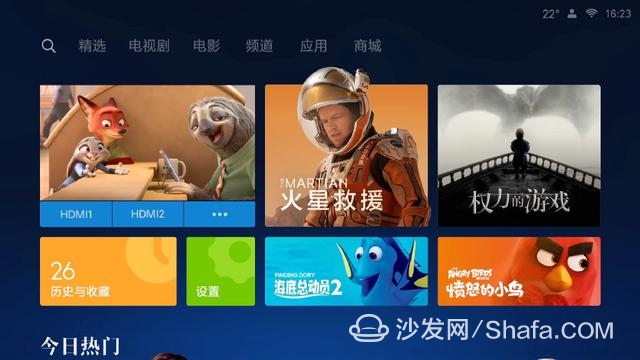 Finally announced the sale price, Xiaomi TV 3S 65 inches for sale 4999 yuan. In addition, the synchronization also launched a millet TV 3S 55-inch version, priced at 3499 yuan. The size of the millet TV family has been covered from 43 inches to 70 inches.
At the same time, in order to enhance the sound effects of Xiaomi TV, Xiaomi launched the first surround-sound home theater, which consists of an audio console, a subwoofer, and two rear satellites. The price of the 3S 65-inch bundled with millet TV is 5999. yuan. Follow Keke official official Kekebat for more exciting information.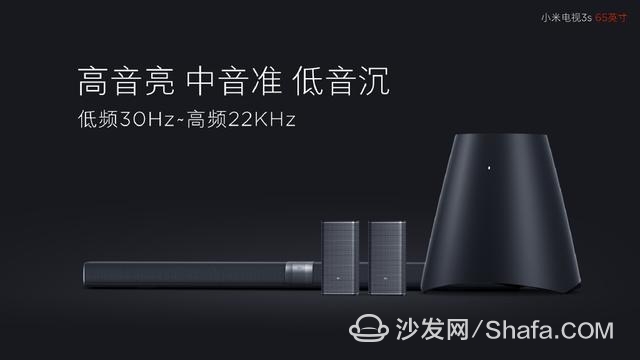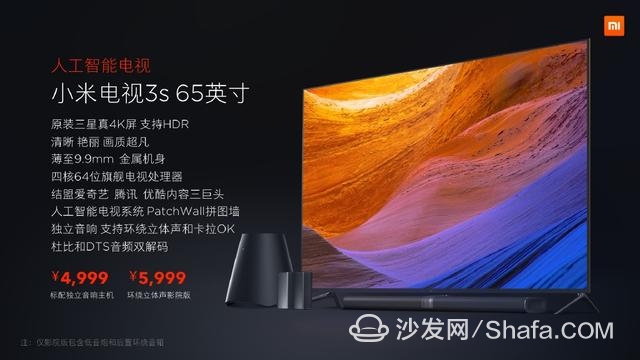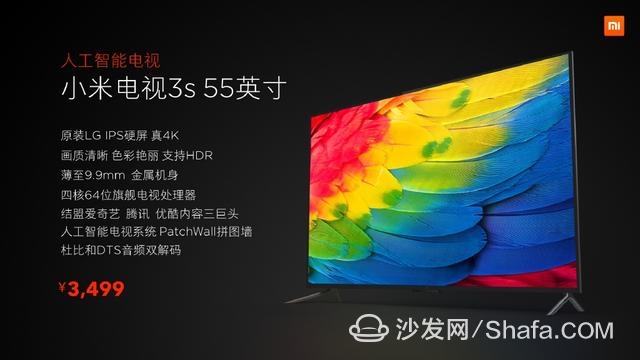 Keke comments: Xiaomi shouldn't forget the biggest rival LeTV, and there are predictions that there will be other internet companies next to this piece of cake.
Smart TV/box information can focus on smart TV information network sofa butler (http://), China's influential TV box and smart TV website, providing information, communication, TV boxes, smart TVs, smart TV software, etc. Answering questions.
Steel poles are commonly used to carry several types of electric power lines, distribution lines and lighting system. Distribution lines carry power from local substations to customers. They generally carry voltages from 4.6 to 33kV for distances up to 30 miles, and include transformers to step the voltage down from the primary voltage to the lower secondary voltage used by the customer. A service drop carries this lower voltage to the customer's premises.
Traffic Pole,Galvanized Steel Traffic Pole,High Quality Traffic Pole,Traffic light Pole
Yixing Steel Pole International Trading Co., Ltd , https://www.yx-steelpole.com