ADI's ADUX1020 is a high-efficiency photometric sensor that integrates a 14-bit analog-to-digital converter (ADC) and a 20-bit burst accumulator. Single point detection improves application reliability while requiring fewer components. System developers reduce design complexity and cost; they also have high ambient light suppression to provide reliable and accurate operation in harsh lighting conditions. 1.8 V analog/digital core, primarily used in portable devices (UI) Control gestures, industrial/automated monitoring, presence detection and angle detection. This article describes the advantages and features of the ADUX1020, the functional block diagram and application configuration diagram, as well as the evaluation kit ADUX1020-EVAL-SDP advantages and features as well as the evaluation board circuit diagram, small size tap-board circuit and high-power LED daughter board circuit diagram.
The ADUX1020 is a high efficiency photometric sensor with integrated 14-bit analog-to-digital converter (ADC) and 20-bit burst accumulator, working with flexible light-emitting diode (LED) drivers. Designed to modulate LEDs and measure corresponding optical return signals. The digital engine includes circuitry and controls for data aggregation and proximity detection.
The data output and device configuration use a 1.8 V I2C interface. The control circuit includes flexible LED pulse width, period generation and synchronous detection. The circuit's companion products include: low noise, low power, wide dynamic range configurable analog front end (AFE), as well as clock generation, LED drivers and digital logic for position and smart sampling modes (event-driven x, y coordinates) , relative z data). This complete AFE has ambient light suppression to avoid damage caused by external interference. It requires an inexpensive standard surface mount, wide angle or narrow angle IR LED (depending on the application). This LED is mounted on the outside of the ADUX1020.
The ADUX1020 is available in a small 2 mm & TImes; 3 mm, 8-lead LFCSP transparent package and is specified over the -40°C to +85°C temperature range.
ADUX1020 advantages and features:
Multi-function photometric sensor and signal conditioning
Fully integrated AFE, ADC, LED driver and timing core
Can be used in a variety of optical measurement applications, including gesture control and proximity detection
Ambient light suppression performance using optical and analog filtering
External LEDs with flexible on-chip programmable sink capability
High sensitivity and signal to noise ratio (SNR)
High resolution position measurement
Gesture recognition range: 0.5 cm to 15 cm
Close range detection up to 20 cm
400 kHz I2C interface
Gesture/close sensor can work in infrared (IR) transparent glass or other materials
Easy integration into fiber; no precise alignment required, no lens required
Low power operation
1.8 V analog/digital core
8-pin, 2 mm &TImes; 3 mm, 0.65 mm high LFCSP package
ADUX1020 application:
User interface (UI) control gestures in portable devices
Industrial / Automation Monitoring
Presence detection
Angle detection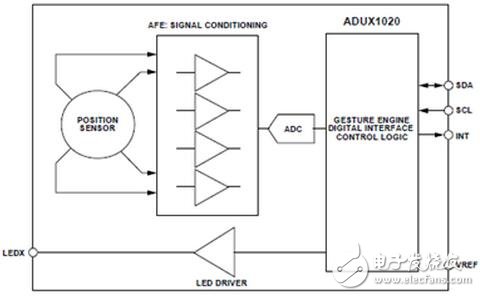 Figure 1. Functional Block Diagram of the ADUX1020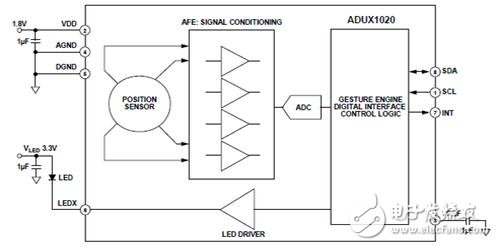 Figure 2. Typical configuration diagram of ADUX1020
Evaluation Kit ADUX1020-EVAL-SDP
The ADUX1020-EVAL-SDP Evaluation Kit provides users with an easy way to interface with the ADUX1020, collect data from the ADUX1020 and evaluate gesture recognition.
The ADUX1020-EVAL-SDP is a kit that includes the ADUX1020-EVAL-SMALL and the ADUX1020-EVAL-MCM.
The evaluation kit requires an optical gesture evaluation tool (available from the ADUX1020-EVAL-SDP product page) and a graphical user interface (GUI) that provides users with low-level and advanced configurability, real-time data analysis, and user datagram protocols ( UDP) transfer feature so the EV kit can be easily connected to a PC.
The PC's USB port powers the ADUX1020-EVAL-SDP kit. The on-chip voltage regulator supplies voltage to the ADUX1020.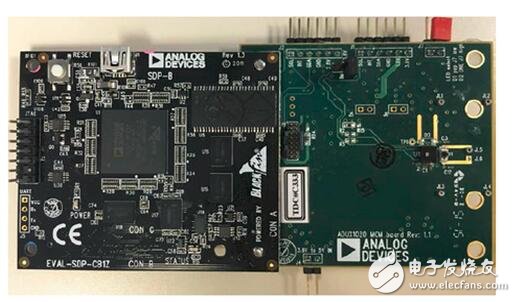 Figure 3. Evaluation Kit ADUX1020-EVAL-SDP Outline Drawing
Evaluation Kit ADUX1020-EVAL-SDP Advantages and Features:
Full configuration of ADUX1020
Register level
Parameter level
Graphical view
Time series chart
Gesture recognition map
UDP transmission characteristics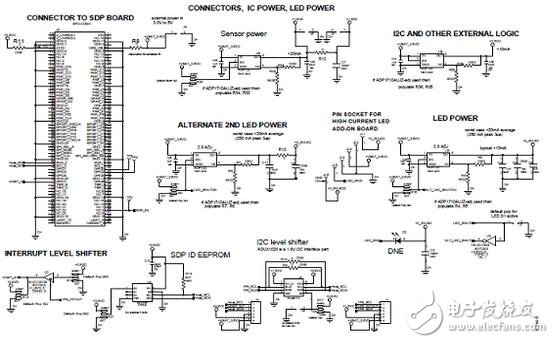 Figure 4. Circuit diagram of the ADUX1020-EVAL-MCM evaluation board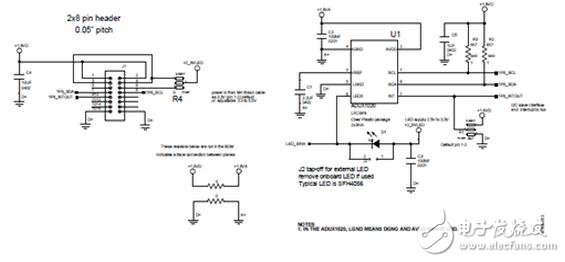 Figure 5. ADUX1020-EVAL-SMALL Small Size Tap Board Circuit Diagram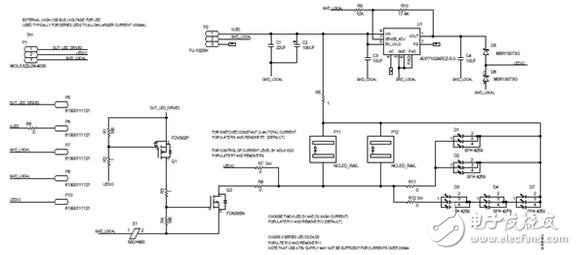 Figure 6. ADUX1020-EVAL-LED High Power LED Daughter Board Circuit Diagram
Room Thermostat,Sauna Room Thermostat,Air Conditioner Thermostat,Floor Heating Thermostat
Yuyao Huijun Electrical Appliance Co., Ltd. , https://www.yyhjdq.com