The new home is ready to be renovated and the TV in the living room becomes a headache. There are two reasons
1, 60-inch target, do not pay attention to TV two or three years, even found joint venture brands, even Sharp and LG only have to sell (Matsushita, Toshiba find TCL Hisense has not been a joint venture, right?), dear Dafa Even for profit, not 55 inches is 65 inches.
2, lack of budget, budget 1W, this is a very embarrassing figure, most of domestic can be purchased, the joint venture's high-end basic no chance ·····
First, choose to prepare
In order to buy a satisfactory TV, it began a difficult shopping process. It is mainly bubble forums and field trips. Here to talk about my personal feelings.
1, JD Home Appliances Forum has been occupied by cable powder, and discussions are 8500D or higher level, low disdain for research (actually no good research). Post it, Sony, LG, Sharp TV section basically no reference value.
2, Gome, Suning, and Shundian physical stores basically do not sell the model before 2016. Personally think that Shundian is the best place for research. There are many types of TVs. All TV brands are put together for convenient comparison, and they can be broadcast live (many The United States "store only put carefully selected 4K demonstrations."
3, Sony, LG's e-commerce channel is more affordable, such as Sony's X7500, X8500, LG's UH8500, 7500, 6500, etc., e-commerce, especially Suning Jingdong cheaper than the store, but Sharp, channel management confusion, entity, E-commerce has its own advantages based on the model, and 2,3 years ago models have to sell, Sony LG's basic are not (some are prototypes, refurbishment), in particular, under the GOME E-commerce company Sony's X8000C.X9000C, W850C There are Weihuo in these places like Shenzhen, and other mainstream e-commerce companies do not. If it is really Weihuo, it is not a prototype and it is worth buying.
4, can refer to the United States non-profit TV evaluation site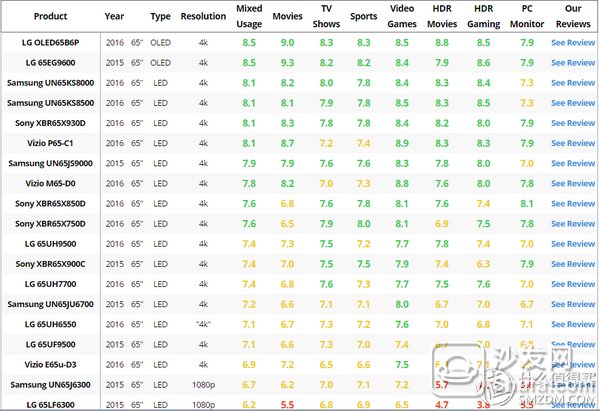 After a period of comparison, there are several experiences.
1. It is a fact that the joint-venture brand is shrinking all the way. It is accurate to say that it is shrinking in places that cannot be seen, such as invisible electronic components such as MEMC, but it comes with fancy baubles such as HDR, Dolby Vision, 4K resolution, etc. The year is 3D. In recent years, it was HDR. You never saw Sony finally making money. Before you became a TV too seriously, you now know how to cut corners. Sharp TV fell so fast, like the recently fired with the sound base TX83A, su660, su760 and other models to the scene to see, put the demo film put their own video, basically can not see. Good quality, cost-effective, there are 60UD30A (8K or so), 60SU860A (11K or so), these two really good, straight down the backlight, the screen is soft and smooth, the disadvantage is that the backlight directly under the thickness brought about by astonishing thickness.
2, TV audio basically do not have high requirements, most of the power will not exceed 30 watts, LG in the high-end models of Harman Kardon also sorry his name.
3, the highest cost-effective TV is actually 55 inches, ten thousand yuan can buy Sony's X9300D, can basically meet the needs of most people. But to buy the bucket did not sell, merchants know that customers are now viewing habits are going to large size, you can not see 11 years when 4 inch iphone can call a big screen mobile phone, 4.5 inch HTC dare to call giant screen, and now 4.7 inch 6s are afraid to call big screen. Therefore, when a 55-inch TV is upgraded to the same 65-inch model, you will find that the size has been upgraded by 20% and the price has been upgraded by 100%.
Second, the reason for purchase
If you feel with your eyes, it's about 60-65 inches.
Sony X9300D ""LG UH9500"" Sony X8500D=LG UH8500=Sharp su860a""X7500D""LG UH 7500
In the end, the reason for giving up Sony Dafa was to think that size 65 was too big and 55 was too small. Between 60-inch Sharp and LG, the overall picture quality, price, audio, dynamics, and viewing angles were the factors that ultimately determined the purchase of LG's 60UH8500. On the other hand, JD.com's LG flagship store has more TVs and racks to send POPO printers, TV racks, etc., for a total of 10099. The home appliance forum ken has a large store and postage 9330. It takes no consideration. Consider the LG flagship store's photo printer for March. When you send it, you choose the latter.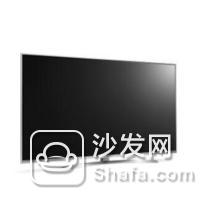 LG 60UH8500-CA New 60-inch IPS hard screen 4K ultra clear 3D network smart TV 10099 yuan 2016 flagship, playing games and watching sports performance are very good Jingdong direct link to Wikipedia
LG TV online evaluation is relatively small, first, there is no Dafa accumulated feelings for many years; Second, LG is like a technical man, do not understand marketing; Third, LG's focus in recent years on OLED products, LCD TV Underestimated. According to the viewing experience, the total score of playings is a bit of a problem, and the scores are quite impressive. The feature of LG TV is that there is no special place for cattle, and there are no big defects.

Attached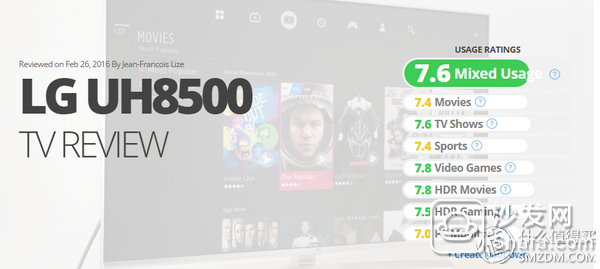 Simple point, see the LG official website introduction, mainly talk about this selling point.

1, from the UH8500, LG screens are Quantum screen, Hong Kong official website translated into quantum screen, that is to say with quantum technology screen, with polarized 3D function, refresh rate official website is written 200Hz, but see some US media The evaluation writes that the physical refresh rate is 120Hz.
2, HDR, wide color gamut, 16 years of television's standard "selling point", with a super light control skills, the backlight is measured in, support partition control, but do not know how many points.
3, support Dolby vision and HDR 10 two standards, sounds very Niubi, but these two things are usually used at a very low frequency.
With 410 billion colors, it is not the same thing to say that the next one billion colors and 10 bit colors are the same. The civilian television industry supports 10 bits of products.
5, Harman Kardon audio, 2.2 channels.
60UH8500 show Exterior
Appearance quite satisfactory, here to mention that TV is really a very subjective feeling, and with the background wall, space, TV frame thickness is inextricably linked, the new house 4 meters away from the wall, the actual viewing distance of 3.6 meters About 60-inch is always thought of as the limit, shopping malls have gone many times, and unexpectedly, even if they were placed at home, they looked like 55-inch. The wife shouted and bought small.
UH8500 before the design of black silver, white after the main color, the base texture of the crescent moon, but unfortunately not on the wall. There is nothing else to say, is the border design brain damage, the panel and the border is not on a plane, usually take care when not careful to enter the water into the gray (specifically mentioned in the instructions)
Three HDMI ports, one with ARC sound return, three USB (one USB3.0), and one fiber, are basically enough.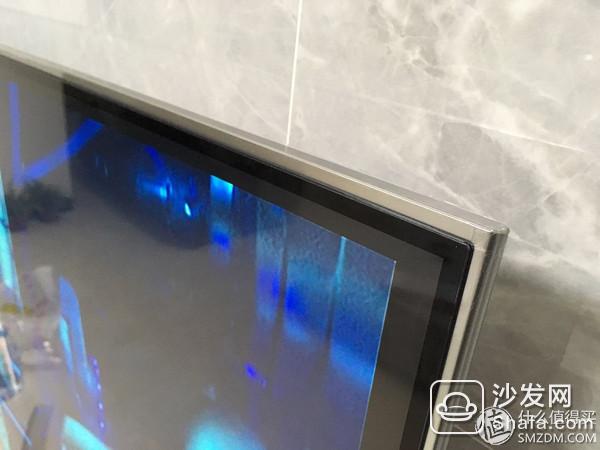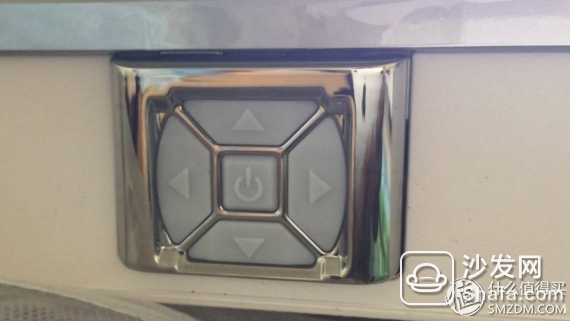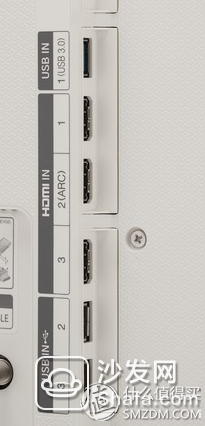 Accessories
Mainly dynamic remote control and 3D glasses.

Dynamic remote control, if you feel good, the function is quite complete, the overall design is not high-end feeling.
In 3D glasses, the 3D of the UH8500 is polarized 3D. The current shutter and polarized in the end which is good, really have their own arguments, personally feel that the actual shutter quality slightly better, but wearing a long time a little dizzy, polarizing, if the picture quality is worse, but the relative shutter wear slightly comfortable.
But what 3D is cloud, the future world is VR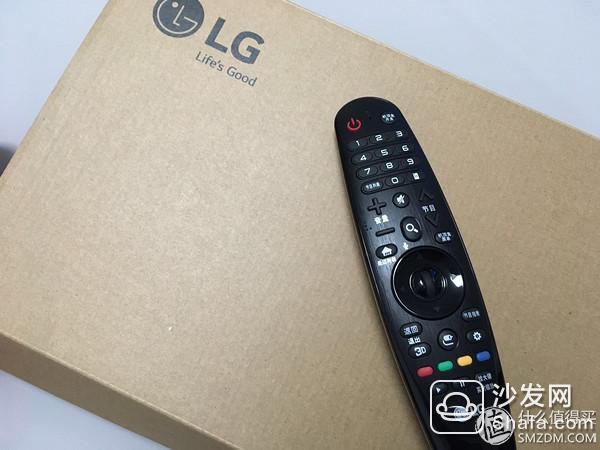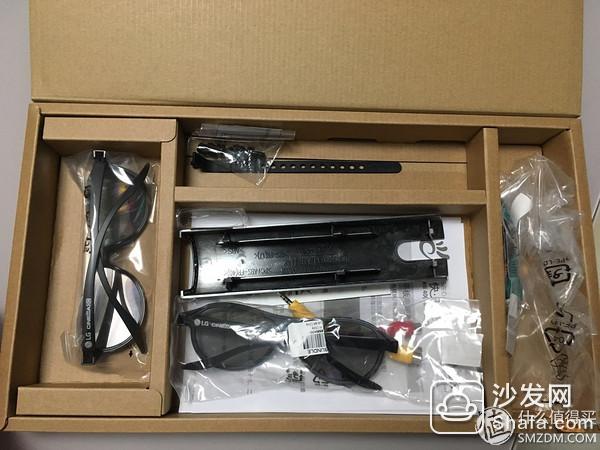 Quality
Really do not want to be on the map, using a cell phone to shoot TV pictures can not fully reflect the actual effect, what kind of picture quality to the eyes of the recipient Caixing, agree with a sentence, human hearing, vision, taste, smell and so are used to it! Some people are talented. For example, some people are naturally agile and can hear the difference in the timbre of smiles on the piano. However, most people have the same talent. It is the acquired experience that affects everyone's perception of the same thing. If you're like Cai, Like wolfberry, you often eat delicacies and eat seafood all over the rivers, both in and out of the country. The quality of a food is certainly better than that of a student in a dining hall. Listening to B & O, BOSE and other headphones, listening to Apple's mobile phone headset also feel very general, but most people think that Apple's original headset can also be. Similarly, the visual sensation of picture quality is also used. Each person's standard differs depending on the talent and life experience.

Sound quality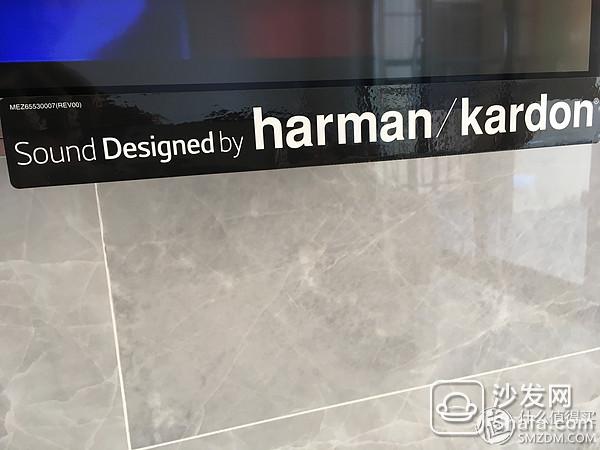 Note that it is Sound Designed by harman/kardon, is a design, not produced, 40W power, different from LG high-end OLED TV E6, with 40W Harman Kardon, LG UH8500's sound position design at the bottom, the horn towards The ground affects the effect. Put a new Chinese song, listened to a "Beat it" and a "Goodbye my love," the effect of the upper and lower can be accepted, there is no basic presence of bass, the effect is basically more than 100 pieces of computer audio, than Not to buy two years is the same Harman Kardon's JBL onbeat Mini (at that time spent around 600), if you want to have a good point of effect, suggested a good point on the whispering wall, Yamaha YSP 1400 and bose solo 5 Is a good choice, the general echo-like wall may be even more, there is little sense of improvement and unsightly.

experience feelings
1, IPS viewing angle is good, suitable for a wide range of living room type, do not change the color there is a change. Although the dark details are not very good, but it is not a mess, it is acceptable, using the software to test the gray level in the same price model in the upper middle level, in general, good quality.
2, Harman Kardon designed acoustics to meet daily needs, better than Sony, Sharp's same price point.
3, dynamic remote control is good.
4,3D effects can also, although not commonly used, but occasionally look okay.
Here are the disadvantages
1, UH8500 color factory settings are a bit different, like soft colors to pay attention to, it is recommended to use the settings of the Rings site to modify, will be improved.
2, dynamic really nausea, put a Tencent NBA's five best balls, residual image, trailing really tears, each player can break open to split the surgery, switch to sports mode will not work, you must play a little mode A little change.
3, WEB 3.0 system is very general, if you do not see radio and television, you can consider buying a HD box.
4, there is a problem with the border design, the border and the screen is not the same plane, usually easy to get dust when taking care of, wipe when you fall into the water into the dust.
to sum up
In general, personally feel that the 60UH8500 is worth less than a budget of 10,000 yuan and that you want to buy a 60-inch TV. If the size is not required, it is recommended on the 55X9300D (the effect is really good, plus the bonus bonus)

In the end, we must say three truths.
One, buy a TV must be on-site to see, and do not watch the demo.

Second, buy TV must be on-site to see, and do not watch the demo.
Third, buy TV must be on-site to see, and do not watch the demonstration.
Three important things to say! Ears have golden ears and fungus, eyes are eye-catching and blinking, and their eyes receive goods.
Middle & High Voltage Panel
. 3kV, 6kV, 10kV, 11kV, 35kV System
. VCB breaker: ABB, GE, Changshu
. Relay Protection
. Incoming Panel
. Feeder Panel
. Couple Panel
. PT Panel
. DC panel for breaker operation
. Contianerized High Volatge Panel system
. LCD Monitior System
Hv Panel,Hv Distribution,High Voltage Panel,Middle Voltage Panel
Guangdong Superwatt Power Equipment Co., Ltd , https://www.swtgenset.com